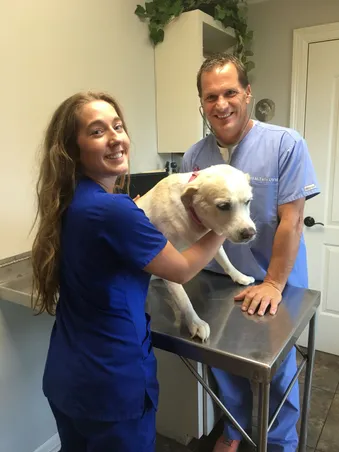 Preventive and Wellness Care
Preventative care begins the day you welcome a new pet into your home. For puppies and kittens, we recommend beginning a vaccination series between 6-8 weeks of age. While adequate vaccination is important, the comprehensive physical examinations, intestinal parasite screenings and prophylactic dewormings also given during this series will help ensure your new family member gets started on the right foot for a happy, healthy life.
As your pet grows to be a healthy adult we recommend biannual to annual visits. During these visits we will perform a complete physical exam, intestinal parasite screen, heart worm test and any necessary vaccines.
We also offer annual blood screenings for our older patients. If done routinely, these screenings will help our doctors detect potential diseases before they become a serious issue. If caught early, many common diseases can be managed through dietary modifications and medications. Since pets usually don't exhibit symptoms of many serious diseases, such as kidney or liver disease, until the disease is in the advanced stages, early detection leads to early treatment and can prolong your pet's life.
Heartworm prevention is the most important preventive care procedure you can do for an adult dog. Heartworm disease is becoming more prominent then ever especially in this area of the country. Ask one of our health care providers about our new heartworm preventatives including Proheart which is a subcutaneous injection that last for six months.
Surgery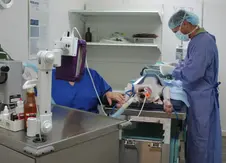 Spaying and neutering your pet is considered a mainstay of all preventative health programs. As routine spay procedures involve removing both the uterus and ovaries, it eliminates the possibility of uterine and ovarian cancers. When performed at a young age, it has also been proven to drastically decrease the risk of mammary (breast) cancer. Neutering a male eliminates the risk of testicular cancer as well as a majority of prostate diseases. Neutering also makes males less likely to roam, become lost, or get into fights
In addition to spaying and neutering our doctors also perform more advanced procedures including mass removals, bladder stone removal, foreign body removal, exploratory laparotomy, gastric and intestinal surgery and a variety of orthopedic surgeries including fracture repair and cruciate ligament repair.
Exclusive use of Sevoflurane, the safest gas anesthetic on the market today. We offer pre-anesthetic blood screens to evaluate the functions of the internal organs and help reduce the risk of anesthesia. IV catheter is also recommended to provide immediate access to administer fluids or medications if the need arises. Pets are monitored during anesthetic procedures with pulse oxsemitry, EKG and blood pressure machines
Diagnostics

Radiology
X-Rays are used almost daily at our hospital, allowing the doctors to evaluate everything from the skeletal system to most internal organs including the heart, lungs, liver, spleen, kidneys and intestinal tract. We offer in house x-rays that provide excellent diagnostic quality radiographic films within minutes! We also have the capability to perform more sophisticated diagnostics such as contrast radiography to evaluate the urinary tract, and barium studies to evaluate the gastrointestinal tract.
In-House Laboratory
Vet Med Animal Hospital offers a full in house laboratory. This allows us to check a number of important lab parameters including complete blood counts (CBC), blood chemistries, electrolytes, urinalyses, and fecal exams among others. These tests are crucial for early detection and diagnosis of disease. In addition, we utilize our in-house laboratory daily to help assess your pet's risk prior to anesthetic procedures. For more sophisticated tests such as biopsies, we work closely with outside laboratories and their Veterinary Pathologists for quick and accurate results.

EKG

EKG's, or electrocardiograms, can be a useful diagnostic test when cardiac disease is suspected. Many cardiac conditions can be life threatening emergencies, so early diagnosis is of the utmost importance. We also utilize the EKG machine for pre heartworm treatment evaluations and monitoring during anesthetic procedures.

Blood pressure
Monitoring blood pressure is a standard in human medicine and due to advancements in veterinary medicine, it is becoming more routine for pets.
Because blood pressure monitoring provides useful baseline data and offers an early warning sign for more serious medical conditions, it is an important component of a thorough wellness exam. Blood pressure monitoring can aid in detecting hypertension or hypotension, diagnosing internal bleeding, and monitoring anesthetic depth. Hypertension can result from a variety of diseases or conditions such as chronic kidney disease, endocrine disease (Cushing's), adrenal gland tumors, and central nervous system disorders. Certain medications may also cause hypertension in some pets. Signs of hypertension vary depending on the underlying cause and include sudden loss of vision, dilated pupils, circling, head tilt, seizures, behavioral changes, lethargy, depression, difficulty breathing, increased thirst and urination, weight loss, or a change in appetite.
Glaucoma
Our doctors use tonometry to test for glaucoma in pets. Glaucoma is an increased pressure in the eye which results when the aqueous humor, a fluid produced by the eye, is not able to drain appropriately. The increased pressure can cause damage to other structures in the eye, including the optic nerve which may lead to temporary or permanent blindness. The following are some signs of glaucoma owners should watch for:
* Red eye
* Very squinty and painful eye
* Excessive tearing of the eye
* Enlarged size of the eye
* Dilated pupil that doesn't react to light
Dentistry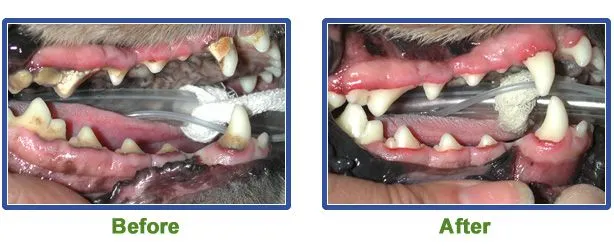 Regular dental care does more than just keep your pet's breath fresh and clean. Dental hygiene is an important part of your pet's preventative health care regimen. Dental problems, if left untreated, can often lead to larger systemic problems in your pet due to oral bacteria entering the blood stream and damaging the kidneys, heart and liver.
In fact, it is estimated that more than 80 percent of dogs and 70 percent of cats develop tooth and gum disease by the age of three years. However, dental disease and its serious consequences can be avoided by bringing your pet to our veterinarian for regular dental check-ups and teeth cleanings.
Some signs of dental problems include:
Bad breath—one of the first signs of dental disease
A yellowish-brown crust of plaque on the teeth near the gum line
Red and swollen gums
Pain or bleeding when your pet eats or when the mouth or gums are touched
Decreased appetite or difficulty eating
Loose or missing teeth
Prevention: The Best Medicine
Dental care does not end with a visit to your veterinarian. You need to continue proper dental care at home. Brushing, dental rinses, water additives, enzymatic dental chews and dental diets are all things that can help prevent dental disease.



Pharmacy
In numerous acute or chronic conditions, medication is required to cure or alleviate symptoms. At Vet Med Animal Hospital we believe that timely and convenient access to these medications is an important aspect of caring for your pet. For this reason, we maintain a comprehensive pharmacy. Not only does our pharmacy mean you don't have to wait for important medicines for your pet, but there is a direct line of communication between the examination room and the pharmacy window. Each medication becomes part of your pet's medical record, which reduces the chance for errors and enhances our ability to monitor its use and the outcome for your pet. Refills are easy too. Simply give us a call or visit our online pharmacy and we can either mail them to you or have them ready at your next visit

Microchipping

A microchip is a small electronic device, similar in size to a grain of rice. It is implanted under the skin between the shoulder blades. Each microchip has a unique number which is registered to you, the pet owner. This number, along with your emergency contact information, is added to a national registry. Here at Vet Med Animal Clinic we use an ISO chip which is the only chip with world wide recongnition
Euthanasia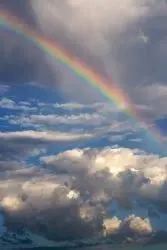 Euthanasia services are available. We take this responsibility very seriously. Although typically one of the most difficult things to ever have to experience as a pet owner, we work hard to make this time as meaningful and painless as possible. Private cremation services are also available, which allows you to receive your loved one's ashes back to keep, scatter or bury in a special place
Boarding

We know that your pets are members of your family and it is difficult to leave them behind when you travel. At VMAH we understand the need to have someone you trust caring for them while you are away. Our trained and dedicated kennel staff will tend to your friend's needs and care for them as one of their own.
When your pet enters our clinic, they will be examined by one of our technicians. The technician will check your pet's general appearance, including their teeth, ears, eyes and skin. For the safety and well being of all our patients, any sign of fleas or ticks found during the boarding examination will prompt our technicians to treat the condition at the owner's expense. Our goal is to maintain a pest free environment for everyone! We also require all boarding pets to be current on their vaccinations and physical examination. If your pet is due, vaccinations will be performed by one of our veterinarians upon admission.
During your pet's stay, our kennel attendants will feed, water and walk them three times daily. All accommodations are also cleaned and sanitized at least twice daily, or more often if needed. We invite you to bring your pet's regular food along with you, but if you prefer, we feed our canine and feline guests Purina EN(sensitive stomach). Our staff is also trained to administer medications to pets for an additional fee. We also offer extra-care boarding and baths too!
While many pets are calm and relaxed during their stay, some pets may become stressed in an unfamiliar environment. Since our boarding facility is housed within our clinic, your pet is under constant veterinary supervision. In the case your pet becomes ill or develops a problem during their visit, our doctors will be able to examine them and begin any necessary treatments immediately
Bathing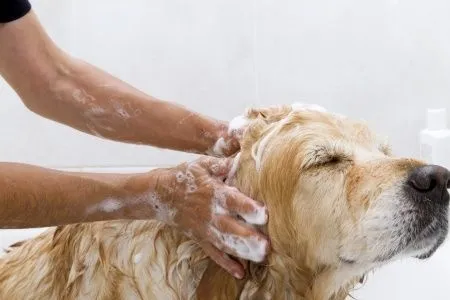 Treat your pet to a refreshing bath. While we are not professional groomers, we are capable of giving your pet a cleansing bath and a complete shave down. We have a large selection of medicated shampoos to help sooth almost any skin condition. If you are experiencing problems with parasites such as fleas, ticks, or mites we offer specialized treatments to help eliminate them. We also offer supplementary services such as toenail trimming, ear cleaning, and anal gland expressions for an additional cost.
Copyright 2011 Vet Med Animal Hospital. All rights reserved.